anglomedved
Following on last week's posting, here are some photos of the Athos trip, thanks to Slava and Anton, and with permission: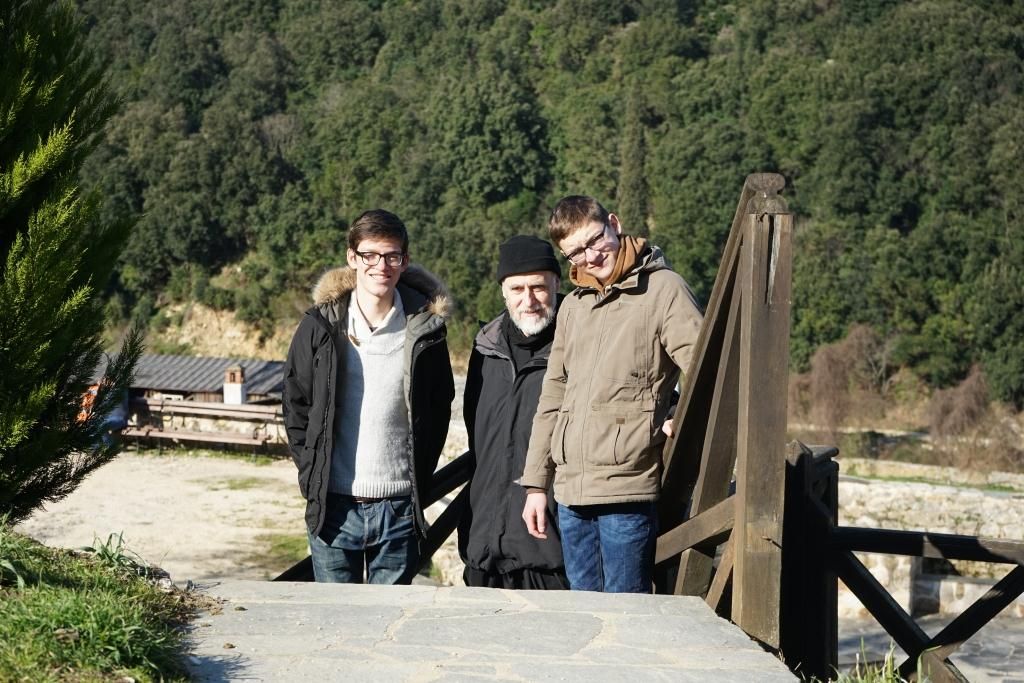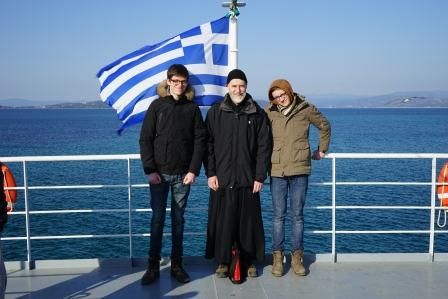 The inevitable leaving port photo: l to r: Stas (Stanislav), me, Anton.
On the boat too: me with Slava (Vyacheslav), Stas and Anton's father. An electronics engineering genius, whose family is central to our church community. Both boys serve at the altar, and Stas is now a reader.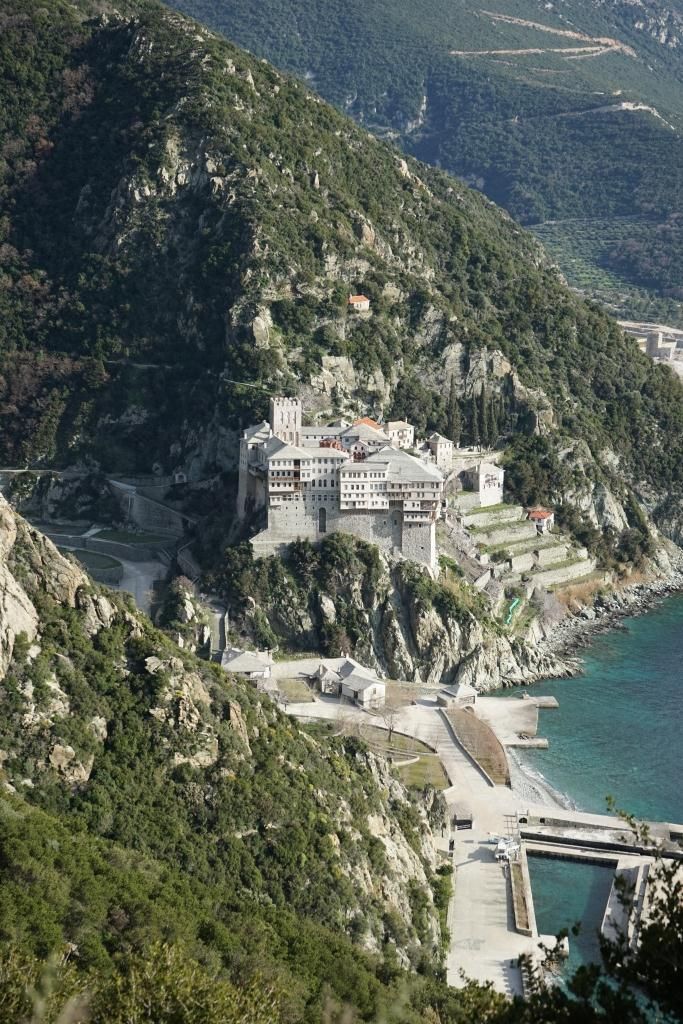 Monastery of Dionysiou, our first call. Older average age than most monasteries, not too formal (not masses of 40-year olds running around in red schemas - old Athonite hands will get the reference). The tell me it is strongly Cypriot. I sort of like it. Kitchen where you can make your own Greek coffee when waiting for the boat.
Mount Athos through the clouds
Xenofondas: our second port of call, where I go every time, to visit a good monk friend. In the refectory lay guests eat under a mural (16th century?) of a saint being devoured by a lion. Guesthouse not very noisy Greek-proof.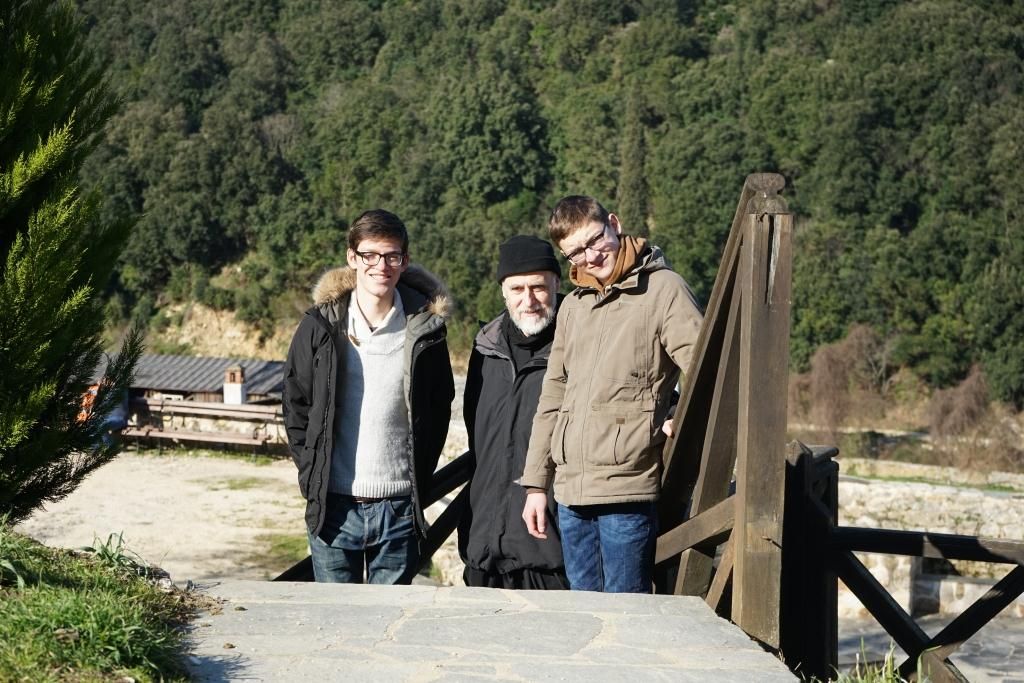 At Hilandar, our last port of call. Hanging round for the bus to take us to port and back home. Hilandar is the Serbian monastery, which I first visited 6 days before the disastrous fire 12 years ago. One result of the rebuilding is one of the best guest-houses on Mount Athos, with good showers (not guaranteed in every monastery!). There is something special about the place, a certain dignity of the monks there. I include it on nearly every trip.
OK, this is a bit the tourist side: there is the other, spiritual side, which I talk about less, and which at 3 in the morning in church is un-photographable. Athos has provided a reference and a continuum over the past 12 years for which I am extremely grateful.
Enter your cut contents here.