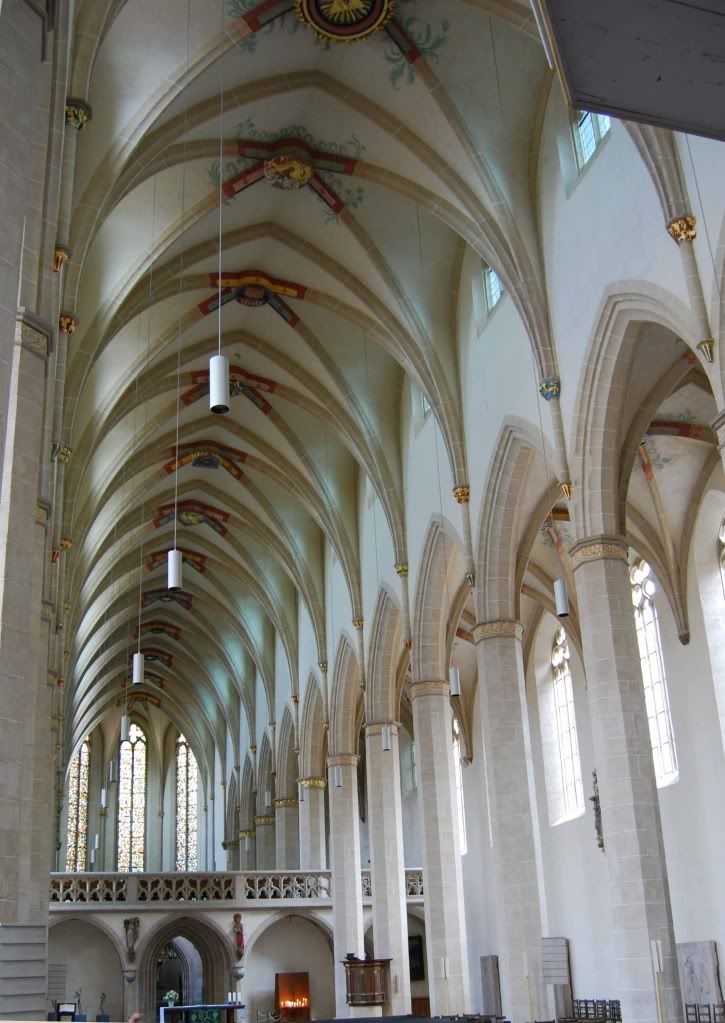 Last Tuesday we visited two churches, both now Protestant, in Erfurt.
The first, the Predigerkirche, the former Dominican priory, was home (when in Germany) to Meister Eckhart, born exactly 750 years ago. Even if my mind is not quite made up on Eckhart, I instinctively liked the place. Its honest austerity smells of the spiritual discipline that is conducive to good theology.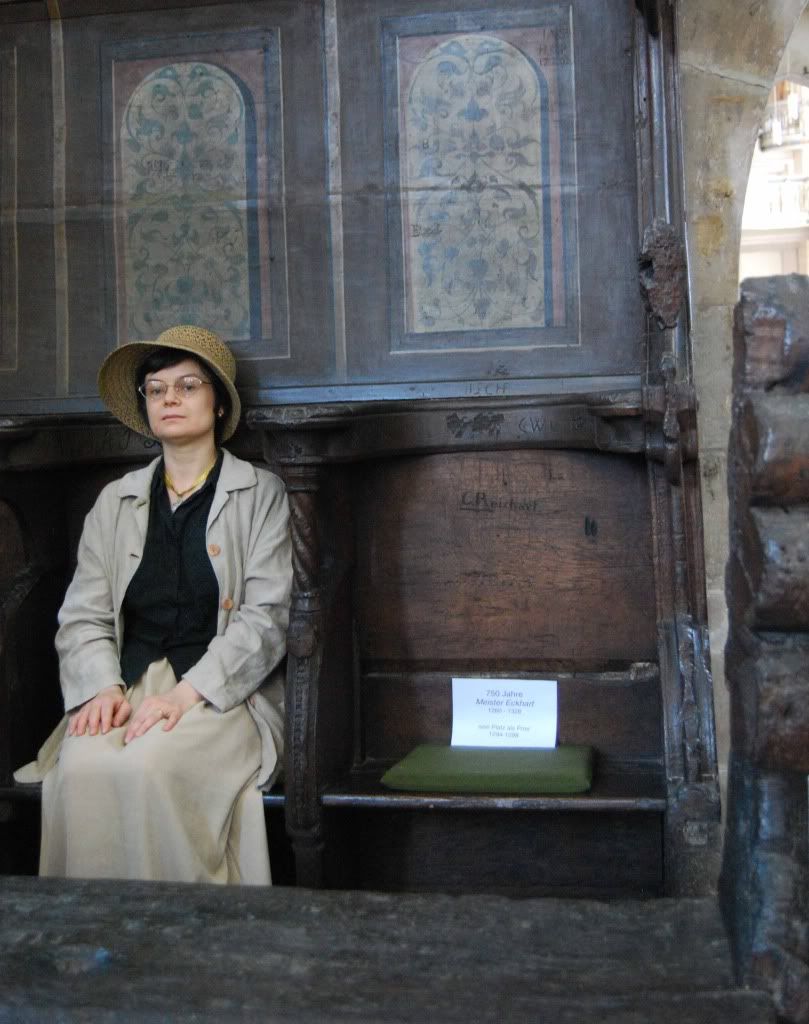 My wife next to Eckhart's prior's stall

What smelt wrong is the Augustinerkloster, famous as Martin Luther's home monastery. We had the misfortune to have to join a group with a guide whose enthusiasm for Luther equalled her misunderstanding of the Christian ascetic tradition. Luther got it wrong, she got it even more wrong. We didn't take any photos and, as soon as we decently could, we ran.