Yesterday I got out into the Belgian countryside, the first time for several months, retracing a walk I had done done last Christmas, to the small town of Chièvres, 70 km south-east of Brussels.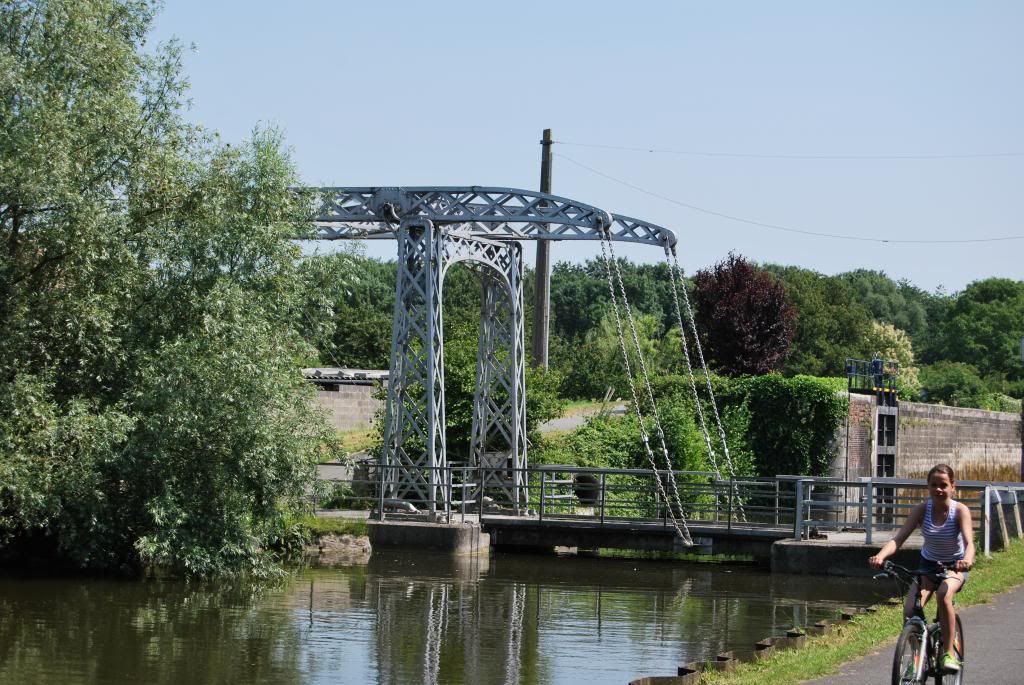 Ath-Blaton canal: bridge with lock behind
For most of the way there and back I walked down the Ath-Blaton canal. Just before World War I, it carried nearly a million tons of coal a year from the mines in SW Belgium, but is now used only, and very occasionally, by pleasure boats. Canals are good places to walk down, generally pretty quiet, a little cooler in hot weather – it was hot, you could smell the tar on the roads. Everywhere was very green, an unusually hard winter and with plenty of rain since means that everything has grown luxuriantly.
Chièvres was cleary an important place in the Middle Ages, with two medieval chapels in addition the 16th century late Gothic Church. There is also a chapel to our Lady of the Fountain, on the site of a miraculous spring. The building was destroyed at the French Revolution and rebuilt, as an inscription tells us, 'by the piety of the faithful, stimulated by the zeal of Abbé Lambert…' I rather wish they had not. It is a pretty hideous place, with the worse pietà I have seen to date and some disastrous 1950s stained glass, not dissimilar to that which disfigures the main church, which is otherwise a delightful building with a lovely sense of space.


St Martin's church at Chièvres


From there I went on to the Marian basilica at Tongre-Sainte-Marie, a rather nice 18th century building built to hold a miraculous statue of the virgin which appeared in the 12th century. The inside is late, refurnished in the mid-19th century. The carving is not as good as pre-French revolution work, and the woodwork bears signs of mechanical sawing and moulding, but it is decent, and has a sense of unity about it. The church felt prayed in.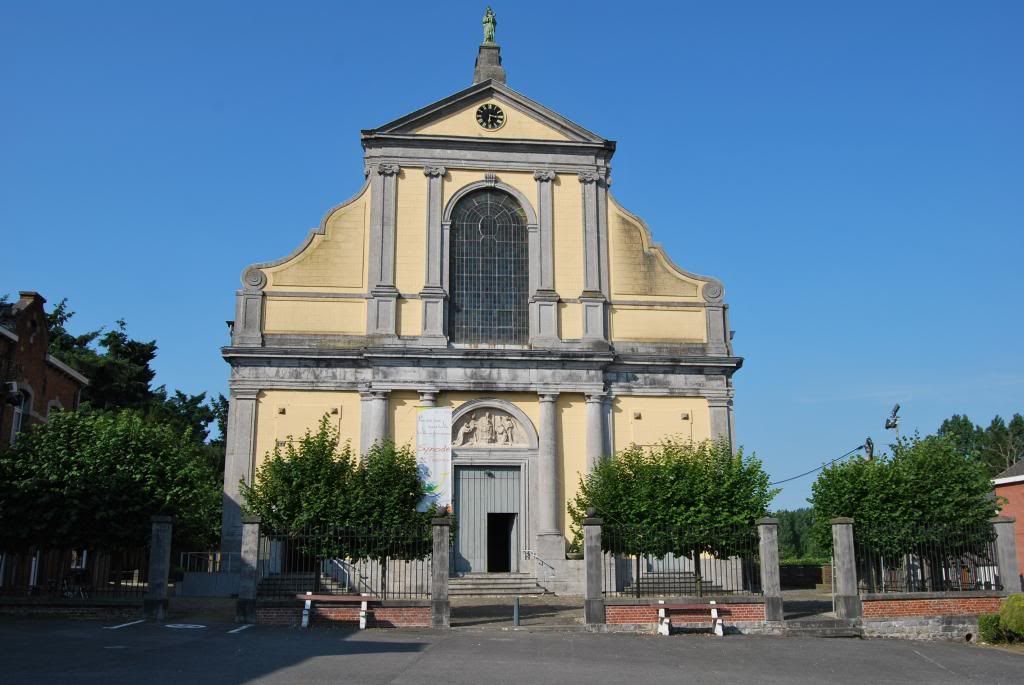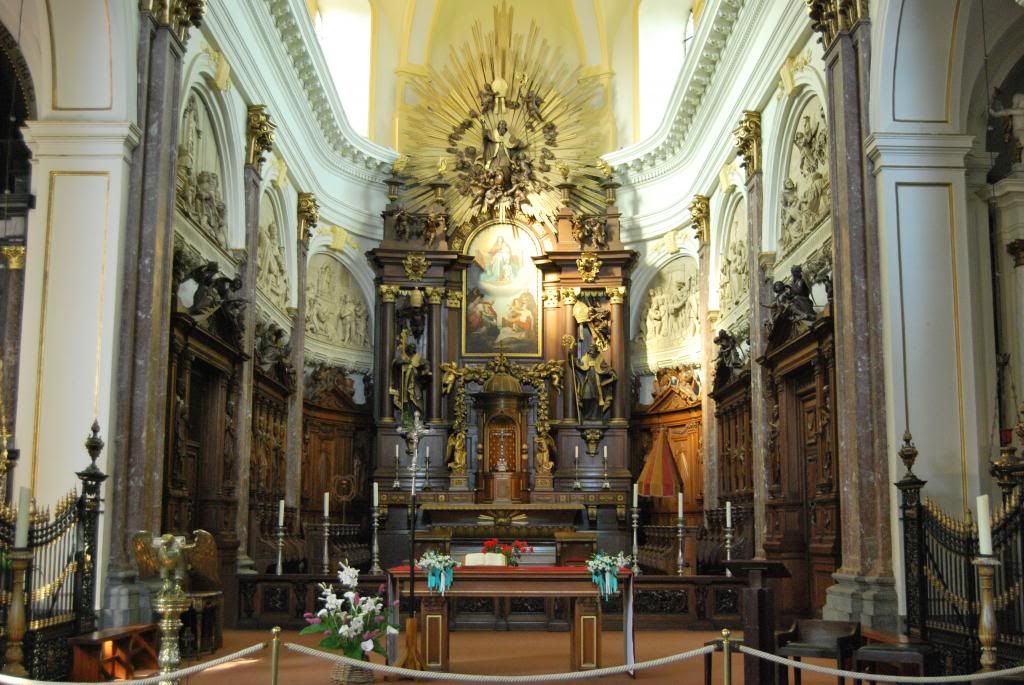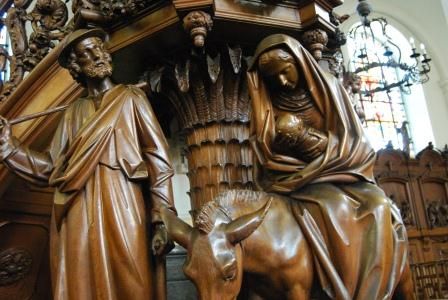 The basilica at Tongre-Notre-Dame
If you have a sense of history and architecture, walking in Belgium, especially the south, is an open history book. Until the French Revolution much of the land was owned by half a dozen big abbeys, nearly all of which have disappeared, or by wealthy farmers, whose large farms, built around a courtyard and barricadable against vagrants and thieves, have remained. With the industrial revolution came railways and brickworks and lots of construction until the interbellum depression – some of it quite showy in a rather peasant sort of way. The Church also built heavily in this period, especially schools, mainly staffed by nuns.


A typical late 19th century church school. Almost certainly run by a women's community.
The 60s brought expanding suburbs with their rows of small detached houses, often in hideous red brick and with cheap stained glass windows, followed by bungalows with large bay windows affording a view onto large mock Chinese vases and the heavy oak furniture that was popular in the 1970s. The first oil shock and a free-falling Wallonian economy fortunately put a stop to them. Residential building on a larger scale restarted about 10 years ago, much of it of good aesthetic standards.